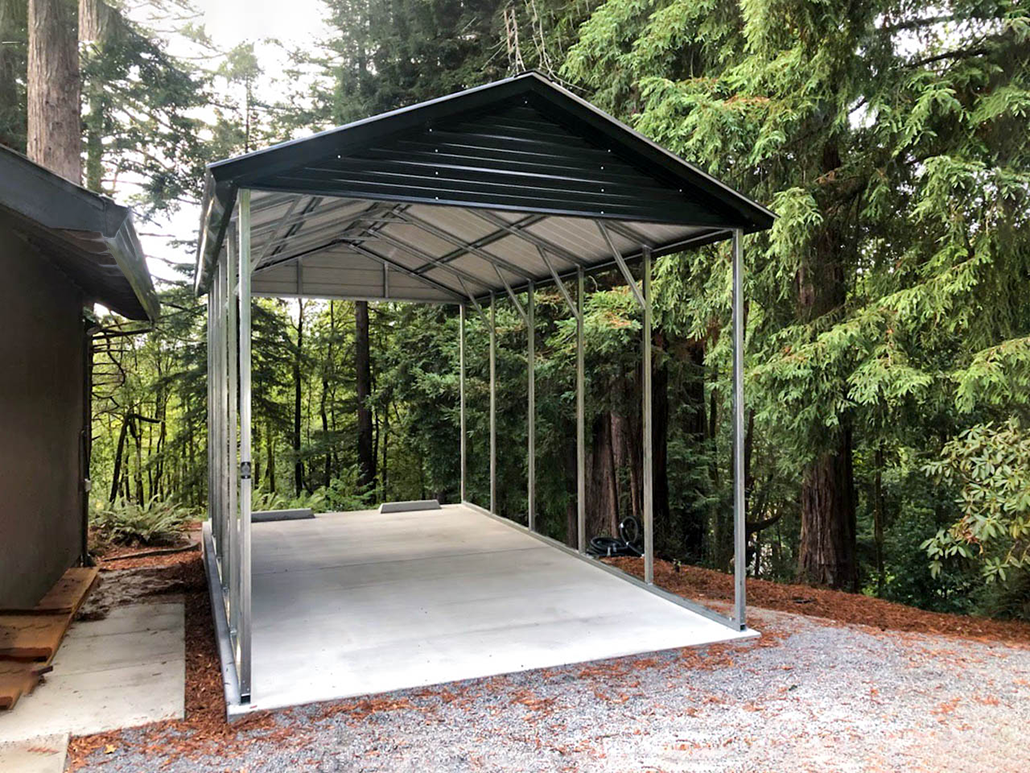 1
Gable End
Support on our A-frame Vertical roofs.
2
Leg
Main support of the meta garage, also considered as the height
3
Ridge Cap
Offered only in Vertical roofs. Prevents rain
4
Base Rail
Foundation of our buildings.
When designing any kind of structure, the smallest details can make all the difference. That is certainly the case with our vertical roof carports. To the untrained eye, these carports look quite similar to most others you have seen over the years. But there's one meaningful difference: they have a roof running up and down, rather than side to side. That means the rain or snow that may fall in your area during the year will be far more likely to just slide off than it would on a standard carport roof. Browse our pre-designed styles, or build a custom carport today!
Built to Last
If you know anything about American Steel Carports, you know that we don't do anything halfway when it comes to designing and constructing our products. With the vertical roof carports we have available, that means creating a design that is going to stand up to just about anything Mother Nature can deliver.
Specifically, we want to make sure this carport can easily shed snow and avoid the dangerous buildup that sometimes happens on roofs in cold climates. With the sheeting that makes up the roof running up and down, snow will have a clear path to make its way off. And, even if some snow remains on top, the durable materials and design of the structure will give allowing it to endure without a problem. It's necessary to have cross braces in place in order to install a vertical roof, so this kind of carport is notable for its strength.
Why Order From Us?
Once you've decided that a vertical roof carport is best for your needs, the next step is to determine where to order it and how it will be installed. Fortunately, that's easy now that you are on our page.