Adding a concrete slab to your property to serve as a foundation for your new carport is a great choice. Parking on a concrete slab rather than bare ground will be more consistent throughout the year and will make a better home for your vehicle. Also, if you are going to use your carport for more than just parking, that slab will make the space more versatile. If you've never had a concrete foundation poured, this guide will walk you through the process.
Use our Build & Price Tool to design a custom metal carport, view a 3-D rendering, and receive an instant quote!
Why Concrete?
Given that you have plenty of options for a foundation that will serve your new carport, we'd like to take a moment to highlight some of the key benefits of choosing concrete.
Durability. Without a doubt, if you want this foundation to last and serve you well for years to come, concrete is the way to go. There isn't much maintenance required to keep a slab in good condition, so you can look forward to reliable performance without spending much time or money on this part of your property.
Stability. If you are going to invest in a carport, you might as well give it a strong foundation. Other choices, such as using gravel, just don't bring the same kind of stability to the installation. A carport that is attached to a concrete slab should be ready to deal with almost anything Mother Nature can come up with.
Clean look. You will likely find that the look of a concrete slab under your carport is more finished and tidier than any of the other choices you can consider.
Getting the Size Right
Perhaps the most important part of pouring your new concrete slab is getting the size of the slab just right. Of course, this will be based on the dimensions you select for your carport, so get that information from American Steel Carports, Inc. based on the building you have ordered (or are planning to order). You will likely want to create a slab that is just slightly bigger than the footprint of your carport, so you can easily attach the structure to the slab. Also, the edges of the slab should be tilted (or rolled) away from the surface to improve drainage and avoid water coming back under your carport.
Look into Permitting
It's possible, depending on where you live, that you will need a permit for this project. So, because you start pouring any concrete, contact your local authorities to figure out what permits you may need and what you need to do to apply. During this process, you might find out that your original plan for the project is not going to work. For example, you may have planned the slab and carport in a location that is too close to a road or property line to be approved. That's why it's best to look into this side of the project as soon as possible. Be sure your plans all line up with the letter of the law and then move forward.
Give Yourself Time
A concrete slab needs plenty of time to dry. If you already have a date set for your carport to arrive and be constructed, don't wait until the last minute to have a slab poured. Ideally, you'll have this work completed well in advance, so you can let it dry completely before the carport is set to be put in.
Order a New Carport Today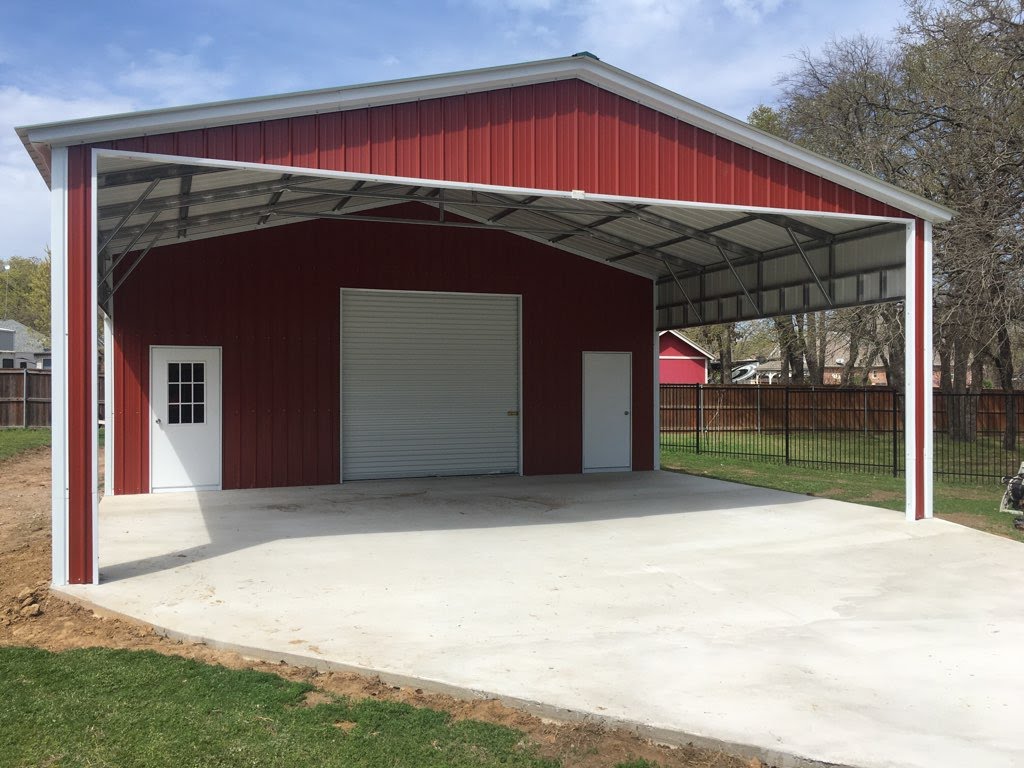 In the end, adding a concrete slab to your property is an easy job. Be sure to place your order for a new carport today so the structure will be ready to go as soon as the concrete job is finished. When you order from American Steel Carports, Inc., you can count on excellent customer service and great value for your money. Get in touch today to get started!
https://americansteelinc.com/wp-content/uploads/2021/01/American-Steel-Carports-Inc-Sheds-Lean-To-1-min-845x684-1.jpg
506
845
clickgiant
https://americansteelinc.com/wp-content/uploads/2020/05/ASCI-Logo-Text_s-300x74.png
clickgiant
2021-08-26 17:54:20
2021-08-26 17:54:20
Carport Slab Concrete Foundation Guide