For many pieces of equipment, it's the winter season that requires long-term storage. For a snowmobile, however, it's just the opposite. This machine comes to life in the winter months, and it needs a safe, secure place to rest when summer rolls around and the snow melts away. In this article, we'll discuss some of the basics of how to store your snowmobile over summer, so you can make sure your snowmobile is ready to go next season.
One of the best things you can do for your snowmobile during the summer is to park it under a roof. Leaving your machine out in the sun all summer long could take a toll. But American Steel Carports, Inc. has a variety of metal structures available—like metal garages, carports, and sheds—that would make perfect summer homes for your snowmobile.
Use our Build & Price Tool to customize your structure and receive an instant quote!  
Perform Basic Maintenance
Before you find a good place to store your snowmobile over the summer, it's a good idea to perform basic maintenance tasks to protect its condition and get it ready for next winter. The exact maintenance you perform on your sled will depend on the type of engine you have, how old the snowmobile is, and more. It may be a good idea to get the help of a professional to perform the correct maintenance work on your machine if you don't have the knowledge and experience to do it yourself.
A Thorough Cleaning
In addition to doing maintenance on the engine, cleaning your snowmobile carefully is an important step. There is sure to be plenty of buildup on the machine from being used all winter, and that buildup can do damage over time. While it does take time and effort, cleaning a snowmobile is a straightforward task. Consider the following points:
Soap & Water. A basic mix of warm water and soap should allow your snowmobile to come clean with a bit of scrubbing.
Cover. If you are going to put a cover on the snowmobile while it is in storage, make sure that is clean, as well.
Dry. Be sure the snowmobile is completely dry before you put it away.
Summer Storage Enemies
Given the difficult conditions that snowmobiles are exposed to when in use, it might seem like some mild summer weather would pose no threat. That's not quite true. There are two main concerns to think about when deciding how you'll store your sled: sunlight and moisture.
First, let's consider sunlight. The sun is unbelievably powerful, and its rays can do serious damage to your snowmobile if it is simply parked outside and left uncovered all summer long. In addition to fading the finish and colors, some important components could be damaged, as well. Whatever you do, it's essential to keep the snowmobile out of direct sunlight during the summer months.
In terms of moisture, this can be a threat even if you live in a climate where the summers are mostly dry. Parking your snowmobile outside with a cover on it could lead to moisture coming up from the ground and getting trapped under the cover. This is particularly true when the snowmobile is parked on soft ground, like grass. The moisture in the morning on the grass will evaporate as the day warms up, and it will move right up into the cover where it will be stuck. While this is a small amount of water it can still do significant damage over time.
The Ideal Solution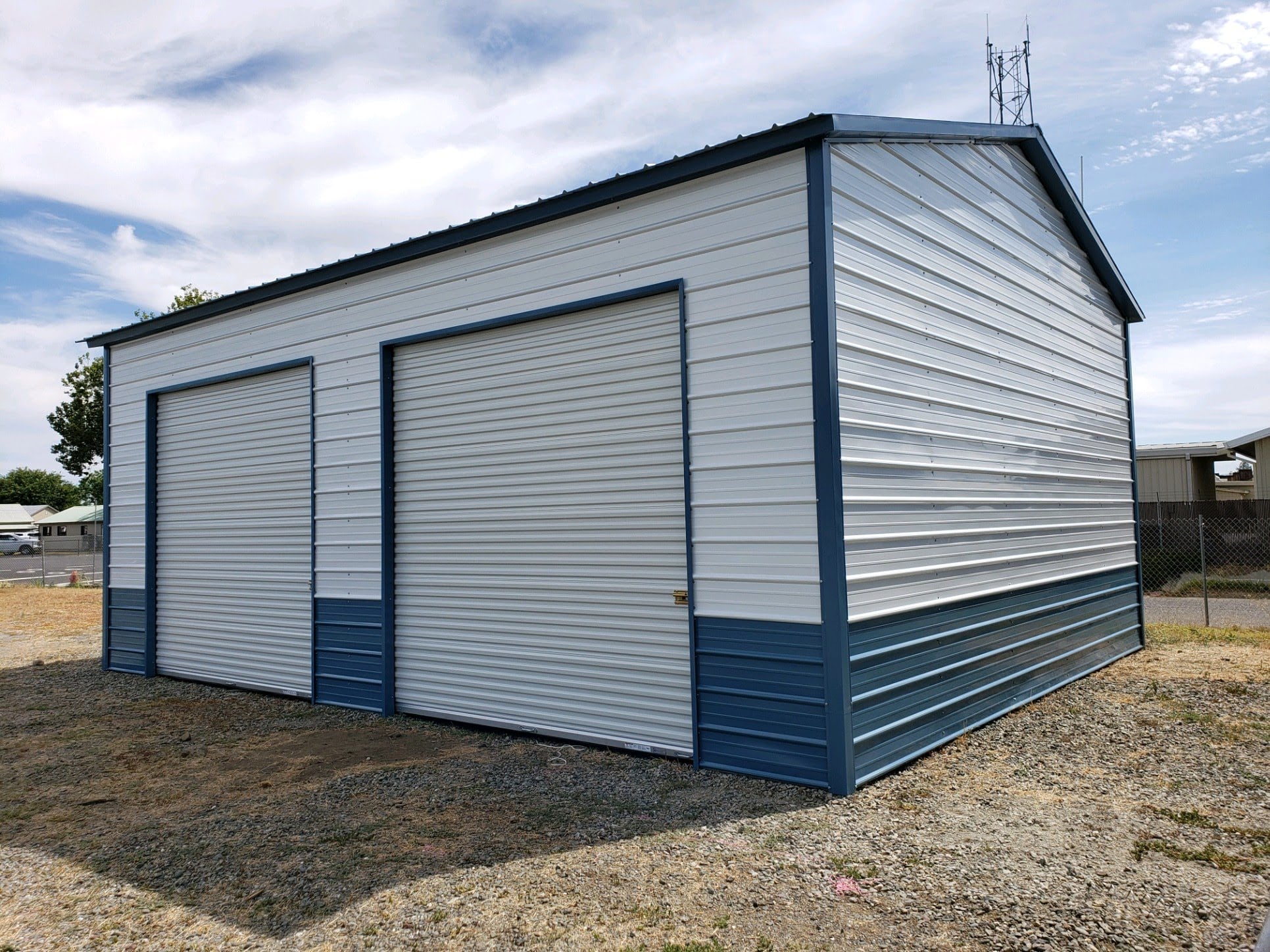 The best option for storing your snowmobile during the summer is to keep it in a garage. If parked in a garage with a concrete floor, you'll have protection for your sled from both above and below. You won't need to worry about the sun's rays, and you also should be able to keep the snowmobile bone dry. Adding a detached metal garage to your property is a simple task when you work with the experienced team at American Steel Carports, Inc.
If you don't want to go with a fully enclosed garage, a carport can still serve you well. This option won't provide quite as much protection from the elements, but it's still a roof that will keep the snowmobile protected from the sun and out of any rain that may fall. As a bonus, it's easy to move in and out of carports, so you might find that this is a nice place to park your snowmobile in the winter months while it isn't being used as well.
Customize Your Metal Structure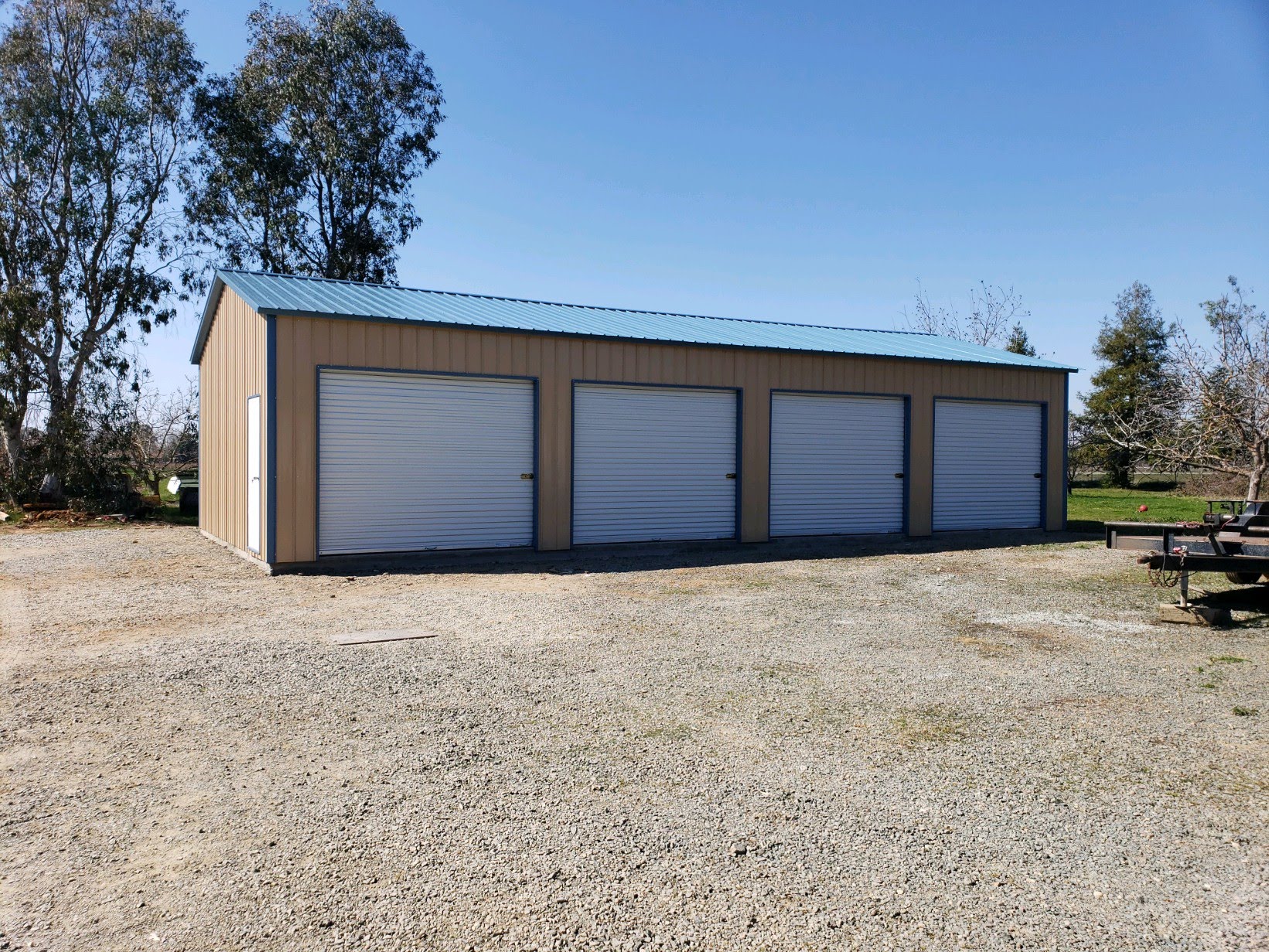 If you decide to build a new metal structure on your property to serve as a summer home for your snowmobile, you can get more than just snowmobile storage. Plan ahead and think about what else you might want to keep in this space, as using it for more than just your snowmobile will provide even greater value on the purchase. Thanks to the easy customization process here at American Steel Carports, Inc., you can design a carport, garage, or shed to perfectly meet your needs and fit your property. Let's get started today!
https://americansteelinc.com/wp-content/uploads/2021/07/pexels-sebastian-voortman-804570.jpg
853
1280
clickgiant
https://americansteelinc.com/wp-content/uploads/2020/05/ASCI-Logo-Text_s-300x74.png
clickgiant
2021-07-01 13:16:29
2021-07-01 13:16:29
How to Store Your Snowmobile Over Summer