When planning to build a new shed, you'll have plenty of decisions to make. In addition to choices like size, location, and design, you'll also need to pick an appropriate building material. In this post, we'll explore the pros and cons of the two most popular kinds of structures on the market today—metal and wood sheds.
American Steel Carports, Inc. has a variety of metal shed options that are affordable, durable, and fully customizable. Use our Build & Price Tool to explore the many possibilities for your new structure, and receive an instant quote!
Setting Aside Tradition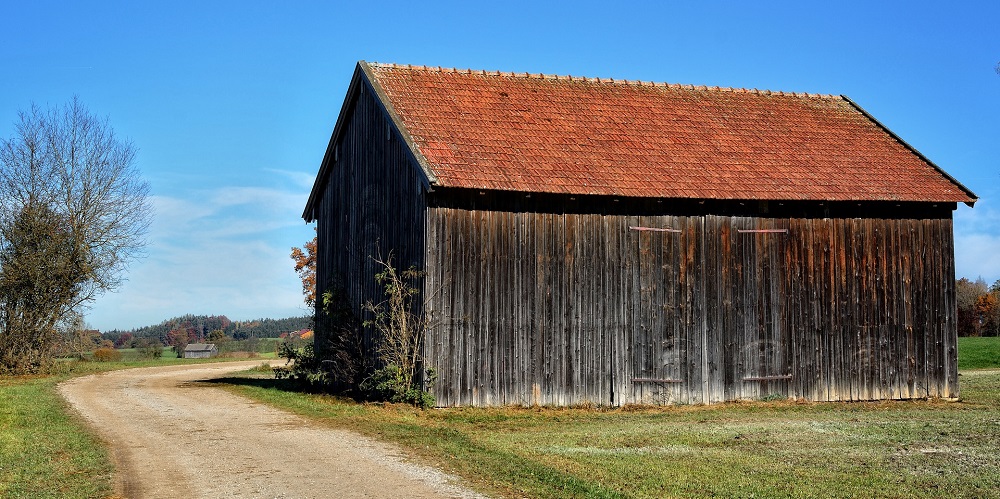 To make the best choice for your needs, it's important to set aside tradition and look at this issue from a neutral point of view. Yes, wooden sheds were built for many years before metal was a viable option—but that doesn't mean you should automatically opt for wood as the default winner. Instead, look at the pros and cons of each material and how those points line up with the requirements of your project.
Starting with Cost
When it comes to your budget, a metal shed is going to be more affordable than a wooden alternative. There are a couple of reasons for this lower cost. First, metal sheds can be created using fewer materials overall as compared to wood, which will help keep the price down. Secondly, and perhaps more importantly, metal sheds are easier to build. That means a shorter project timeline and reduced labor costs. If you are primarily concerned with keeping the cost of your new shed as low as possible, using metal is an easy decision.
Looking Ahead to Maintenance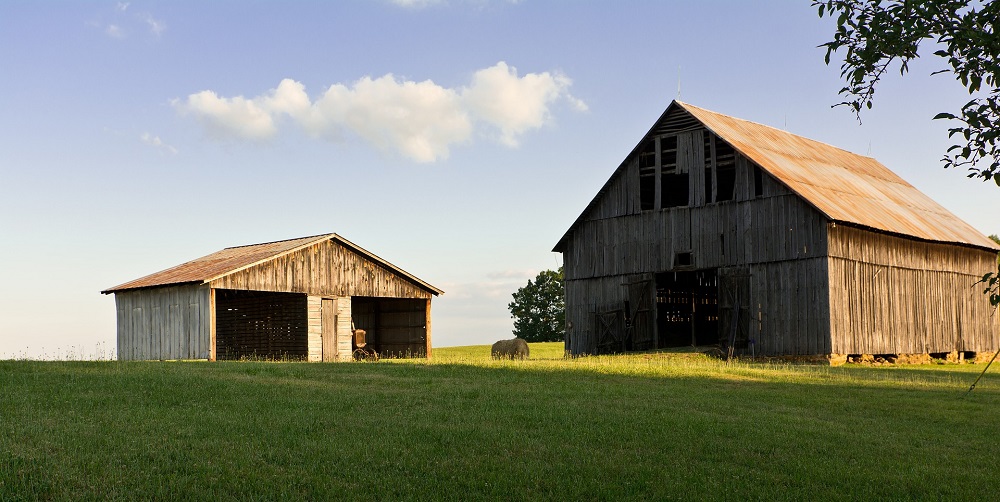 Anytime you add a new structure to your property, you need to think about the maintenance requirements that will come with the building. While maintenance doesn't cost you anything upfront, it's important to keep in mind, because it is a cost that will continue to impact your budget for years down the line.
Again, we see a decided advantage here to opting for metal. There just isn't much that needs to be done to a metal shed from a maintenance perspective, which is not true for wood. Buying a good metal shed from a reliable supplier like American Steel Carports, Inc. will leave you with a lengthy warranty and the comfort that comes from knowing very little maintenance needs to be performed year in and year out.
Risk of Fire
This is a particularly important point if you live in a hot climate where long summers can significantly raise the risk of fire. Since metal doesn't burn, you won't have to worry about a fire affecting your shed. Wood, of course, is at great risk of being involved in a fire given the right conditions, so extra care will need to be taken to prevent such an event.
Considering Aesthetics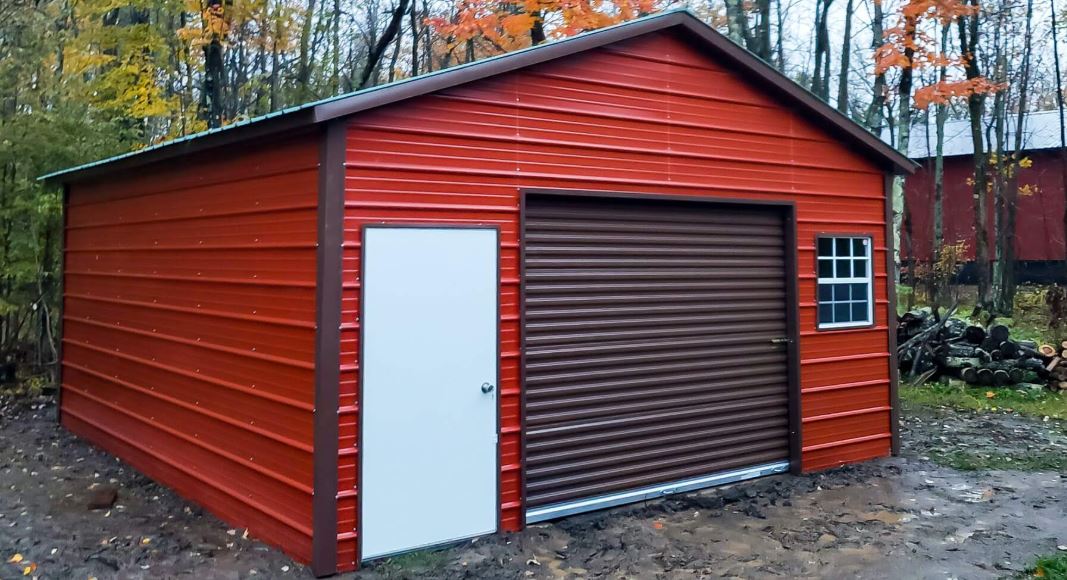 Anytime you talk about the way something looks, you are inevitably going to get into personal, subjective territory. It's impossible to make a blanket statement saying that one type of shed looks better than another, because that is a personal choice. What's important here, however, is to note that metal sheds have come a long way from their early days. If you are picturing cheap, flimsy-looking buildings that will take away from the look of your property as a whole, think again. Modern metal sheds can be ordered in many different colors and provide an appearance that you will be happy to display.
The Risk of Critters
Your shed will not be alone outside on your property. There are always critters around, from tiny insects to furry friends like mice, rats, raccoons, and more. Since wood is an organic material, it will tend to attract critters—and some may even snack on the wood itself. This is obviously not the case with metal. Not only will the critters on your property not be able to eat the metal, but it won't tend to draw them in like wood. Instead of having to periodically have animals removed from your shed, start by choosing a material that won't attract them in the first place.
Purchase a Metal Shed from American Steel Carports, Inc.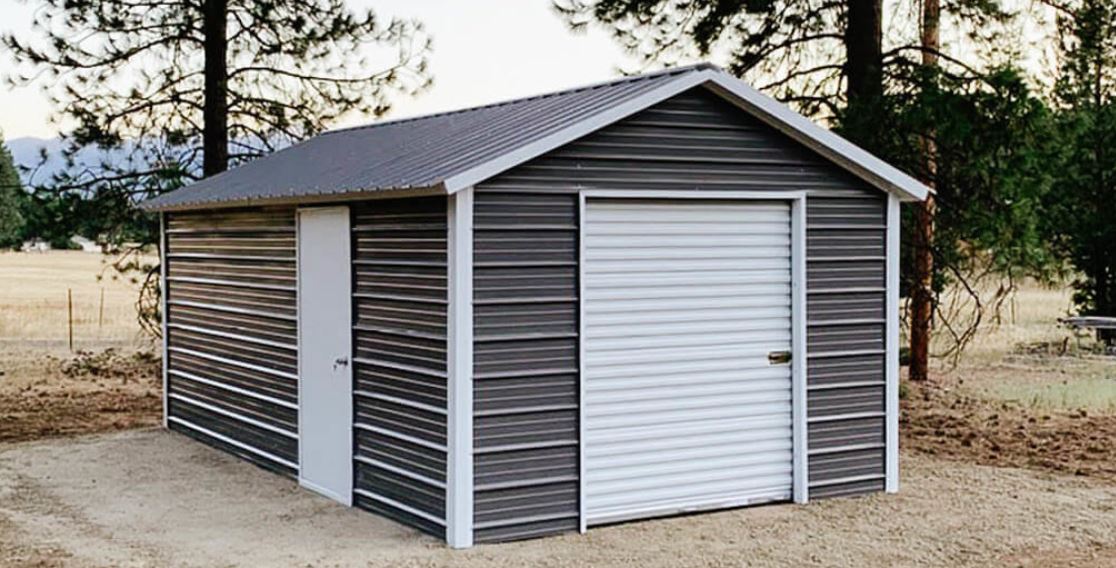 As you can see from the pros and cons, a metal shed is truly a better choice than a wood shed. If you're ready to start designing a new metal shed for your property, check out our Build & Price Tool to customize your shed, view a 3-D rendering and receive an instant quote!

https://americansteelinc.com/wp-content/uploads/2020/08/ascp2.jpg
642
1177
clickgiant
https://americansteelinc.com/wp-content/uploads/2020/05/ASCI-Logo-Text_s-300x74.png
clickgiant
2020-08-20 12:32:18
2020-08-20 12:34:59
Metal vs Wood Shed: Pros & Cons