Outdoor Hay Storage Ideas
Hay is an essential supply on many farms. If you want to keep your farm running smoothly, you need to have a healthy supply of hay, which means keeping it dry to avoid spoilage. Fortunately, these outdoor hay storage ideas can assist you, and many of them are quite affordable.
American Steel Carports, Inc. has a variety of steel structures that are affordable, durable, and fully customizable! Use our Build & Price Tool to explore the many possibilities for your new building, and receive an instant quote!
The Fundamentals of Hay Storage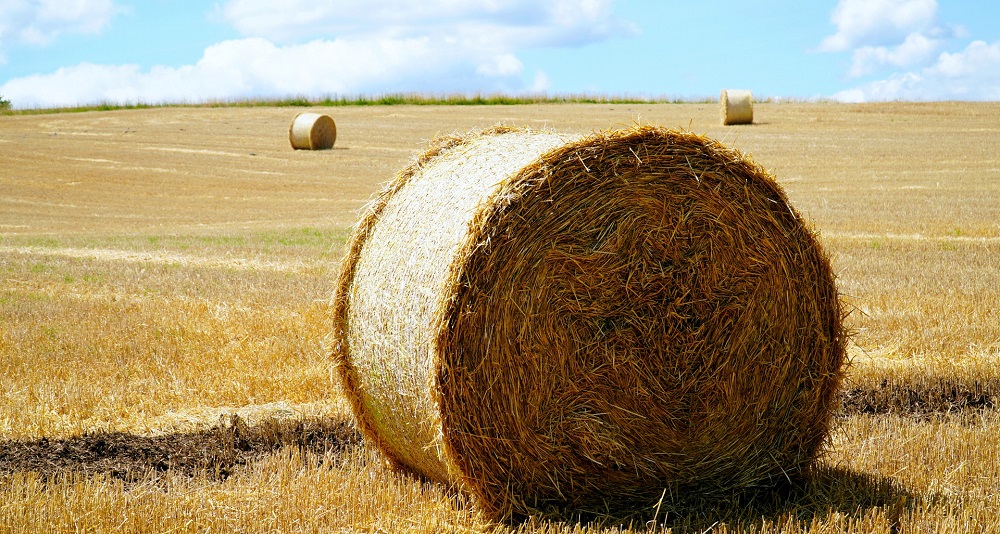 Storing hay isn't particularly complicated, but you'll want to make sure you get it right. If you make any significant mistakes when storing your hay, you could waste some—or all—of the supply. That's an expensive error if you have a lot of animals to feed.
Experience is an important piece of the puzzle when storing hay, but we can help you get started with a few simple tips:
Proper bundles are important. One of the first decisions you need to make is how your hay is going to be baled. From small squares up to large rounds, there are plenty of options here. The right choice for you depends mostly on the equipment you have available. It takes less time to create large round bales than smaller square versions, but you need to have sizable equipment to get the job done. Remember, you'll not only have to create those large bales, but you will need to move them into and out of storage.
Protect from moisture. One way or another, you need to keep your hay dry. This is easiest done by storing your hay under a roof, where it is protected from rain and snow but can still breathe. If you aren't able to store your hay under a roof, it needs to be covered out in the field to keep it from going bad.
Feed from the older supply. You'll want to design your storage in a way that makes it possible to feed your oldest hay first. Rotating your supply rather than putting out the freshest hay for the animals each time allows you to minimize waste throughout the year.
Every farm has to experiment with different techniques to find what works best for that property. With that said, the basic keys are the same from place to place. By keeping hay dry, bundling it properly, and feeding the oldest hay first, you should be on the right track.
A Potential Danger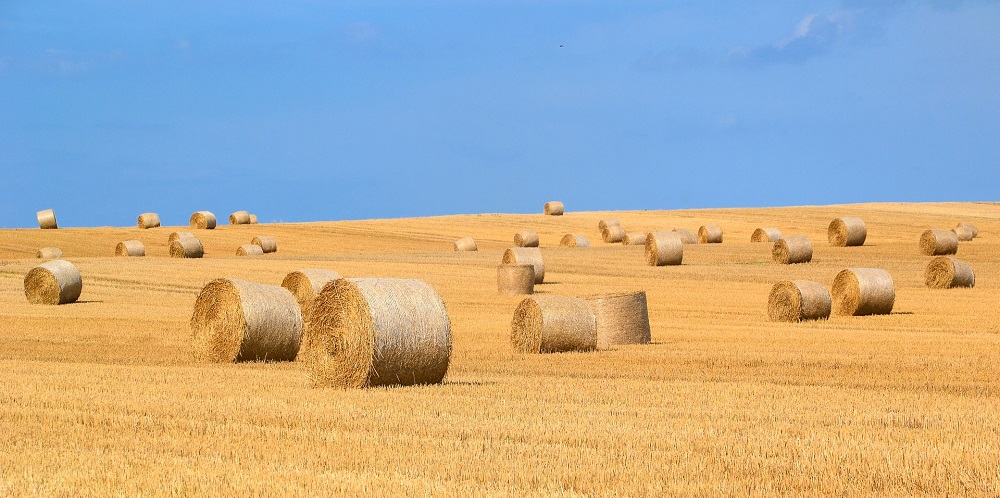 Hay bales are nothing more than big bundles of dry grass—meaning they are extremely flammable. In addition to keeping your hay dry so it doesn't spoil, you'll also need to take steps to prevent it from catching fire.
The obvious place to start here is keeping the hay away from anything that could provide a spark. Don't store hay in a building where work is done that can produce sparks or an open flame. Also, don't smoke or allow anyone else to smoke around your supply of hay. With such a large supply of flammable material, a hay fire can turn into a major emergency quickly.
The risk of fire is one of the many reasons to consider a metal structure for your hay storage needs. A metal agricultural building isn't going to burn like a wood barn if there is a fire. Of course, even with a metal barn, you still want to take all precautions to prevent a fire from happening in the first place.
As Much Space as Possible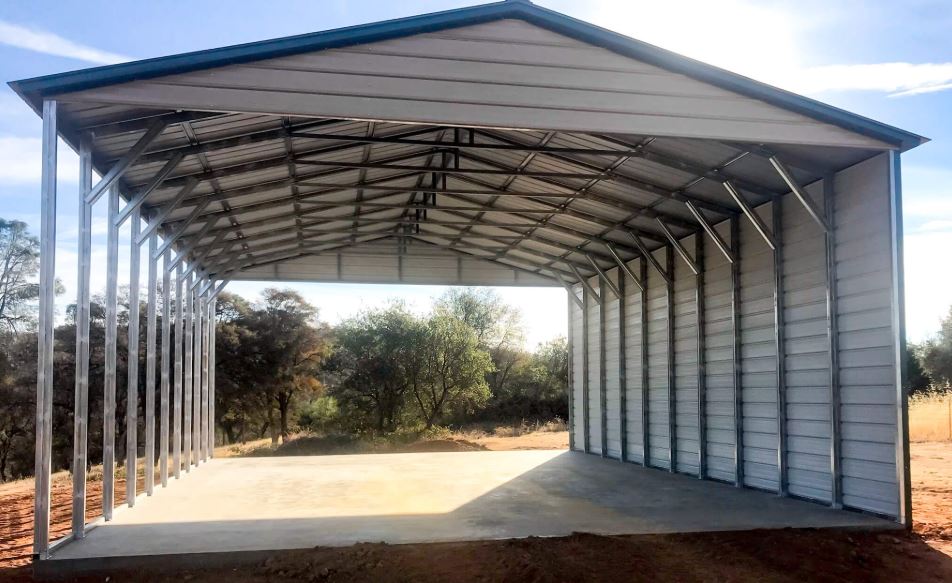 When planning your new hay storage building, remember that you want to have as much room as possible to store this material. Not only do you need room to place the hay, but your equipment should also be able to get in and out when retrieving part of the supply. In addition, you don't want to pack it so tightly in the building that the hay can't breathe, as poor ventilation will raise the risk of spoilage.
Work With American Steel Carports, Inc.!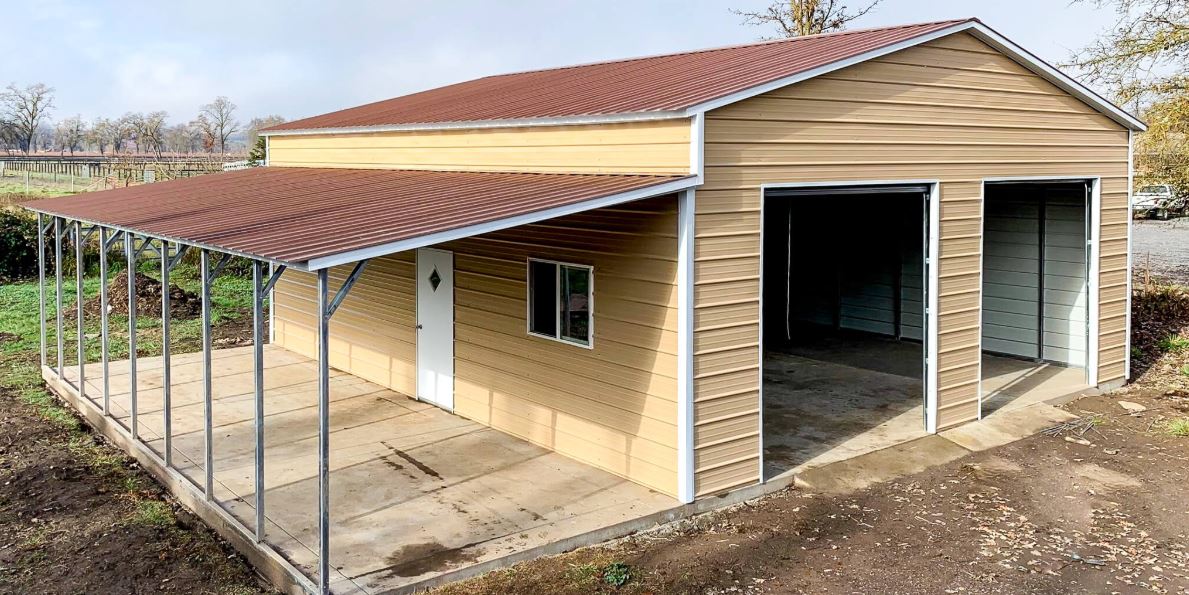 We hope these outdoor hay storage ideas assist you! There is enough hard work to do on a farm as is—you don't need to make life harder by struggling to find the storage you need. If you decide to construct a steel building on your property, you'll be sure to have dry storage for your hay supply all year long. Get started viewing all the possibilities for your new structure with our Build & Price tool!
https://americansteelinc.com/wp-content/uploads/2020/12/nature-3126513_1920.jpg
500
1000
clickgiant
https://americansteelinc.com/wp-content/uploads/2020/05/ASCI-Logo-Text_s-300x74.png
clickgiant
2020-12-16 19:24:44
2020-12-16 19:24:44
Outdoor Hay Storage Ideas