There are many reasons to want a shed in your backyard. Whether it's for storing tools, working on projects, or something else entirely, this structure needs to be built in just the right spot. Along with the design of the shed itself, the location of this new structure will largely determine how functional it is and how often it's used. With this post, we'd like to help you choose exactly where to put a shed in your backyard.
American Steel Carports, Inc. has a variety of metal shed options that are affordable, durable, and fully customizable. Use our Build & Price Tool to explore the many possibilities for your new structure, and receive an instant quote!
Follow the Rules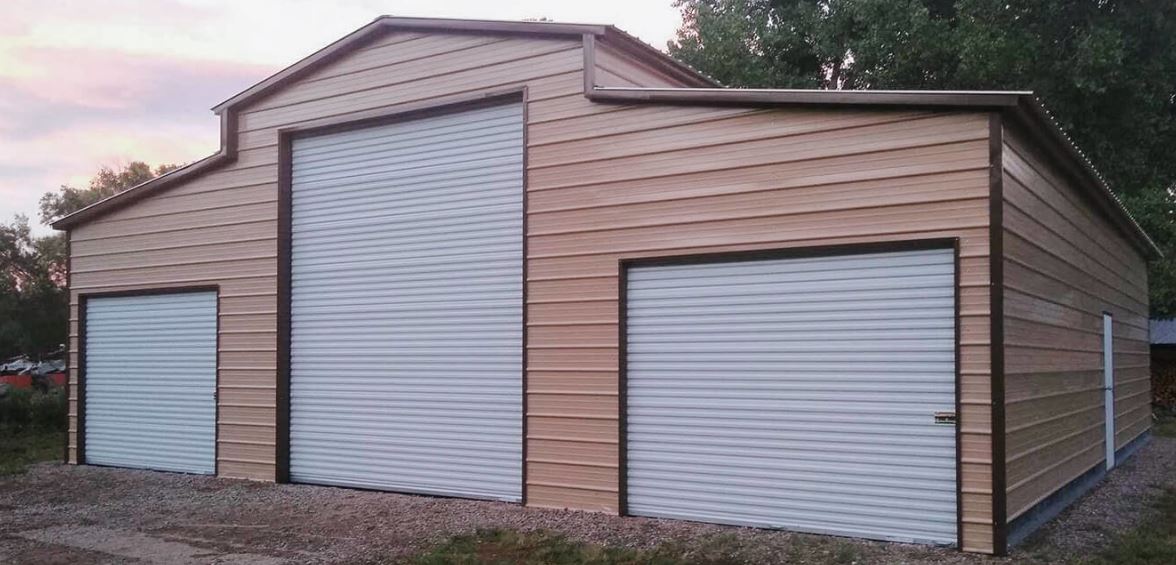 It is possible that there are some rules in place that will determine where on your property a shed can be placed. These rules may come in the form of setbacks from the property line established by local authorities, or they may be related to your HOA. Whatever the case, seek information on the rules first so you don't pick out a spot only to find out later that it won't be allowed.
The Purpose of Your Shed
The location you choose for the shed and the uses you have in mind for it will go hand in hand. For instance, if you are building a shed to use as a craft space or even an office, you'll want to make sure it's easy to access and relatively near your home. On the other hand, a shed that is mostly for storage and will only be used occasionally can be placed farther away.
Be Practical for Construction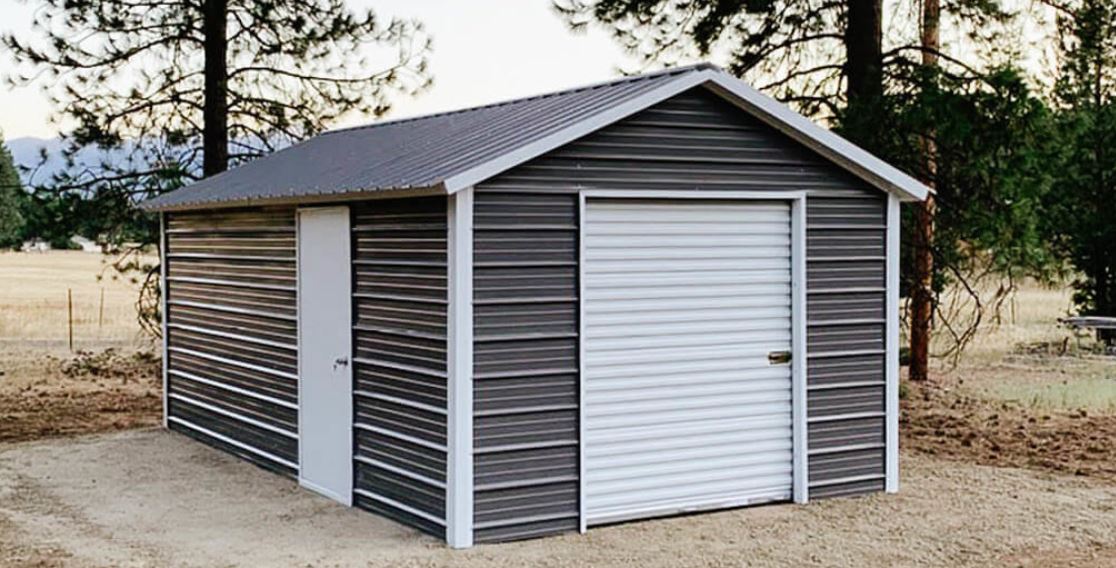 Building a metal shed is a pretty easy task, especially when you team with an experienced company like American Steel Carports, Inc. With that said, the site prep and construction process can become more difficult if you pick a challenging section of your property. Some possible challenges include big slopes, low areas that collect water, and rocky ground. There are often ways to work around these difficulties successfully, but the project will not be as easy as with a flat, clear piece of land.
Consider Design
Even if your shed is more for practical purposes, you'll still want to make sure it looks good wherever it lands. If it will be mostly out of sight from the outdoor living areas around your home, you probably don't need to think too much about things like color and other finishes. However, if your shed will be easily seen by yourself and your guests, think about making it part of the overall design. Pick an appropriate color scheme for the exterior and do some landscaping around the building to help blend it in nicely.
Appropriate Access
If you can't get in and out of your shed, there isn't any point in building the shed in the first place. The type of access you establish for your shed will depend on its purpose. Here are a couple of examples:
Riding lawnmower. For those with a big lawn, a riding lawnmower is a near necessity. Parking the mower in a shed is a nice idea, but you'll need to have easy access from the grass and a ramp to get in and out without any trouble.
Office. Metal sheds can make great detached offices by offering some valuable peace and quiet away from the house itself. If your shed is actually going to be an office, you won't want to walk through mud or even wet grass on the way to get some work done. Locate your shed somewhere easy to reach from the house and consider adding a finished walk that will take you right to the door.
Potting shed. Do you love to garden? A potting shed would make a great addition to your yard, as it provides a protected place to do your work and get plants started. For access to this type of shed, there are a couple of points to keep in mind. First, it should be relatively close to your garden, so you don't have to carry plants and supplies back and forth. Also, include a wide door in the design of your shed so you can bring things in and out without any trouble.
Purchase a Metal Shed from American Steel Carports, Inc.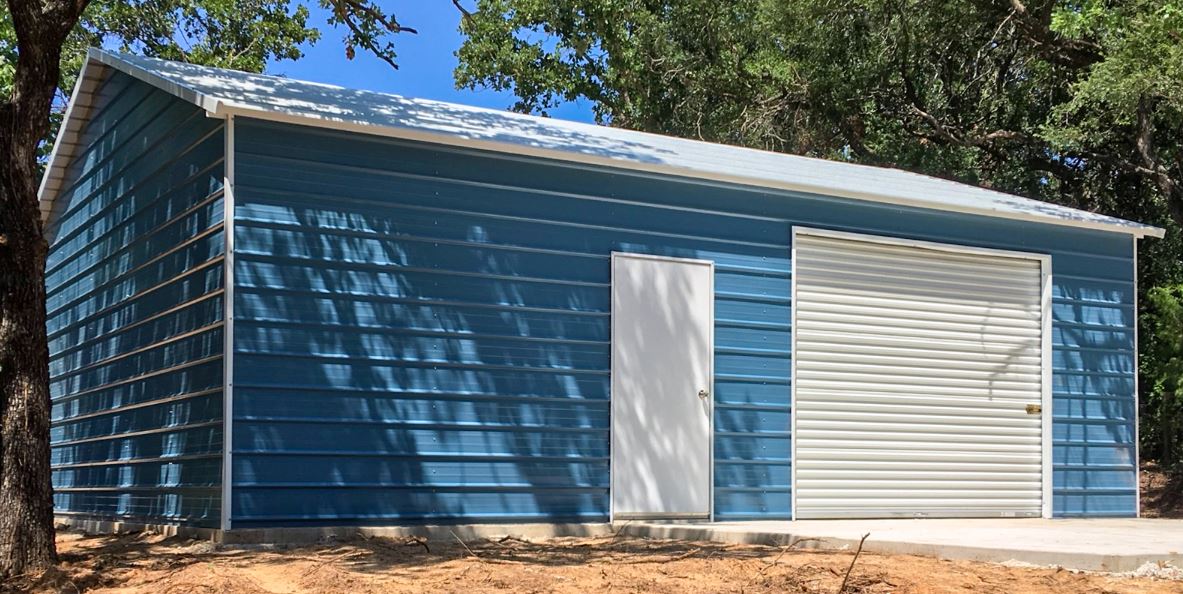 We hope you better understand where to put a shed in your backyard. With that ideal location identified, you can then work with American Steel Carports, Inc. to design the perfect shed for your needs. Our Build & Price tool is an easy and exciting way to get started. If you have any questions along the way, contact us for assistance.
https://americansteelinc.com/wp-content/uploads/2020/09/ascp1.jpg
602
1189
clickgiant
https://americansteelinc.com/wp-content/uploads/2020/05/ASCI-Logo-Text_s-300x74.png
clickgiant
2020-09-10 13:42:42
2020-09-10 13:42:42
Where to Put a Shed in Your Backyard