A garage is an ideal spot to store your belongings. There are very few limits to what can live in your garage, as long as the space is big enough for the items you have in mind. However, not everything is right for this environment, so it's important to know what to store and not to store in your garage for safekeeping!
American Steel Carports, Inc. offers a variety of metal garages that are durable, affordable, and fully customizable. Use our Build & Price Tool to explore the many possibilities for your new structure, and receive an instant quote!
Starting with the Basics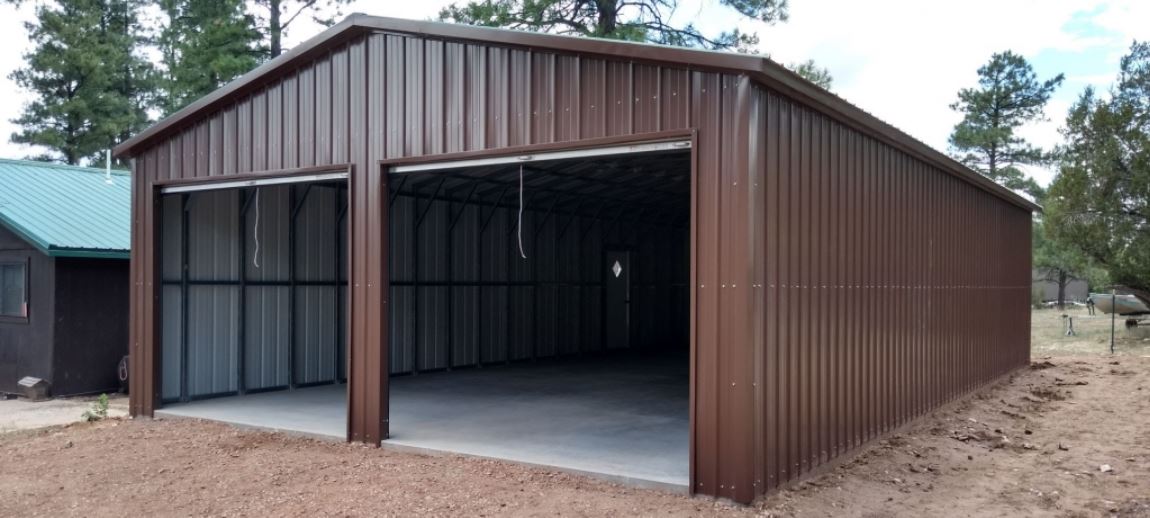 As you likely know, there are plenty of items commonly associated with garage storage. Even if it's a review, we need to briefly touch on these basic points on how your garage storage space can serve you and your family:
Automotive storage. You can obviously store your vehicles in a garage, but it's also a great place for the various pieces of equipment that may be related to your cars and trucks. For example, if you have some basics on hand like wiper fluid or engine oil, keeping these in the garage makes sense. Anything else you use in or on your vehicles can stay here as well, like attachments for camping.
Seasonal items. Do you have a collection of holiday decorations or other items that only come out for a short time each year? Those are a natural choice for garage storage, as long as they are contained properly. Consider investing in some plastic totes or tubs with secure lids to hold these seasonal items until you take them out again next year.
Landscaping equipment. The gear you use to maintain your yard and the rest of your property is another strong candidate for life in the garage. Consider setting aside part of your available garage space for things like a lawnmower, wheelbarrow, shovels, etc.
Everything listed above is a great pick for garage storage, but that list is only a start. Other items that are suitable for this environment include various pieces of sports equipment, tools, camping gear, bicycles, and much more. Depending on what you need to store and the size of your garage, you may need to get creative and think strategically to fit everything in the space.
Items to Avoid
Fortunately, most belongings can be stored just fine in the garage. With that said, there are still a few items that would probably be better served to live elsewhere, whether for safety reasons or for the health of the item itself.
The list below highlights some of the items you should not store in your garage: 
Firewood. It might seem natural to stock up firewood in your garage as winter gets closer, but there are some unwanted side effects of this plan. Firewood will almost certainly bring a significant number of bugs and other little pests into your garage, from where it will be easier for them to access the inside of your home.
Electronics. If you can avoid it, try not to store electronic equipment in your garage. Remember, your garage probably isn't climate-controlled like the rest of your house, so the changing conditions could cause damage to the electronic components.
Food. This category includes food that is meant for either human or pet consumption. Either way, you'll be asking for trouble from any little critters that manage to squeeze their way into the garage. Find a place inside your house to store your food items so you don't run into any unwanted trouble.
Valuable items. Whether these belongings have monetary or emotional value, don't keep anything in the garage that is particularly important to you and your family. The garage tends to be a little bit rougher than the rest of your home in terms of conditions and how it's used. Valuables should stay inside if at all possible to protect their well-being.
Propane tanks. Propane shouldn't be stored in enclosed spaces, so find a spot outside (away from direct sunlight) where your tanks can be stored safely when not in use.
Work with American Steel Carports, Inc.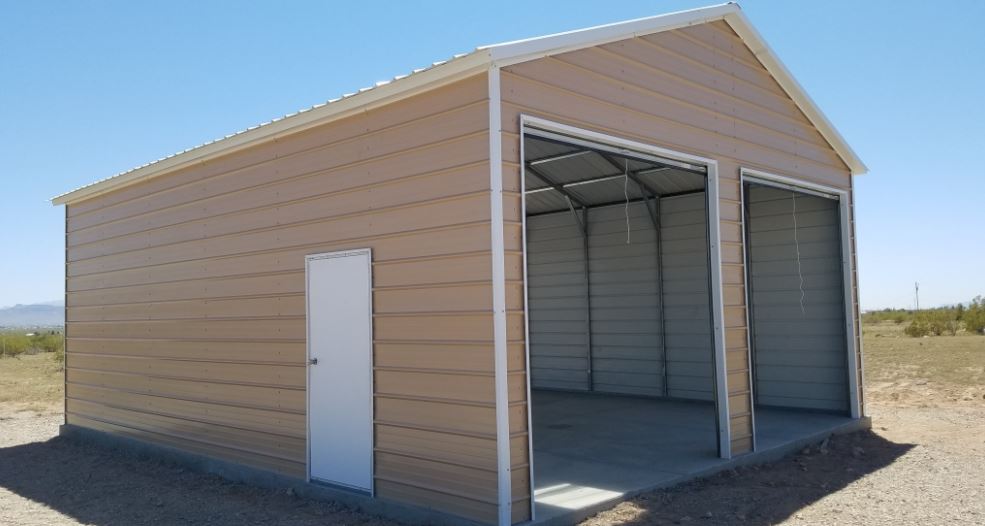 We hope you now know what to store and not to store in your garage! It's hard to overestimate the importance of having plenty of functional storage space available for your belongings. Without the right storage, your home or business will soon become cluttered, and it will be hard to get tasks done. Make the most out of your current garage, or add a new garage with the help of American Steel Carports, Inc., to get organized once and for all!

https://americansteelinc.com/wp-content/uploads/2021/05/acp12.jpg
535
1059
clickgiant
https://americansteelinc.com/wp-content/uploads/2020/05/ASCI-Logo-Text_s-300x74.png
clickgiant
2021-05-20 12:57:48
2021-05-20 12:57:48
What to Store & Not Store in Your Garage