How to Store a Riding Lawn Mower for Winter
Owning a riding lawn mower can be a huge time saver. If you have a big yard on your property, cutting the grass with a riding mower instead of a push model is a great upgrade. However, every growing season comes to an end, and when summer and fall give way to winter, you'll want to have a storage plan in place for this piece of equipment. Here, we'll show you how to store a riding lawn mower for winter to ensure it stays in top shape.
American Steel Carports, Inc. has a variety of metal garage and carport options that are affordable, durable, and fully customizable. Use our Build & Price Tool to explore the many possibilities for your new structure, and receive an instant quote!
Consider the Engine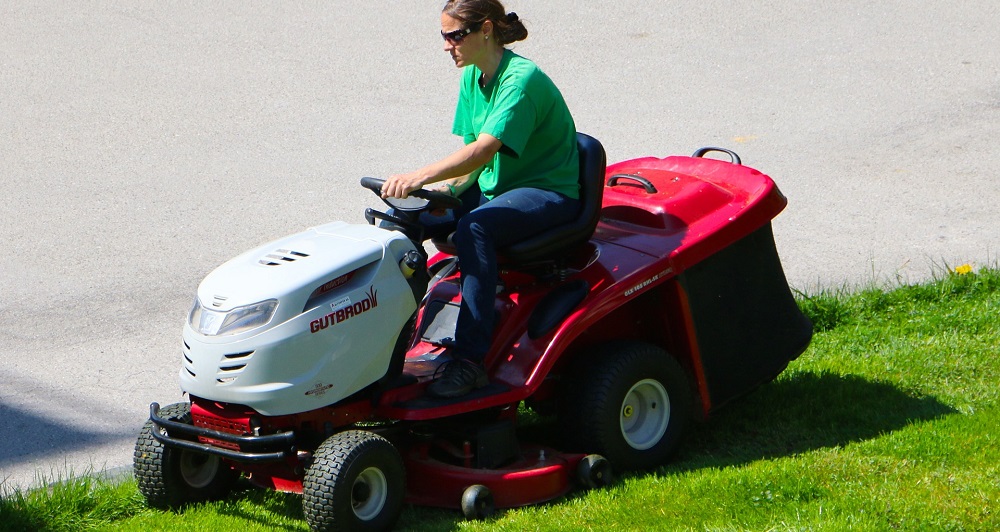 A good starting point for your winter storage plans is to think about the engine in your riding lawn mower. The mower will likely be sitting for several months without running the engine, so you need to take some steps in advance to avoid long-term damage. While you should always consult your owner's manual for instructions specific to your model, here are some general steps to consider for the winterization process:
Run it out of gas. While you still have some gas in the tank, add a fuel stabilizer product to help prepare the engine for winter. Then, use up that gas on the last mowing job of the year, so the tank is empty when the mower goes into storage.
Change the oil. This is something you should be doing regularly anyway, but it's particularly important prior to winter. Storing your lawn mower with old oil will cause buildup and deposits to sit for months. This is also a good time to add a clean oil filter.
Take out the battery. Be careful when performing this last task. If you remove your battery before putting the mower in storage, you should be able to preserve it and use it again next spring. If the battery is left connected, it's likely to drain down and may not be functional when you are ready to mow.
Clean the Mower Completely
Mowing the lawn is a messy task. Not only are you cutting countless blades of grass that are tossed around in the process, but there is also dirt, mud, weeds, and more to consider. So, at the end of a long summer and fall, your mower is probably going to be pretty dirty.
Even if you've been cleaning the mower a little bit during the year, you'll want to perform a thorough cleaning before storing the mower away. Any grass you leave on the mower is going to get nasty after a while and will stink up the area where you have parked the machine. Also, the finish of the mower and the condition of the blades could be harmed if left uncleaned.
Park It Inside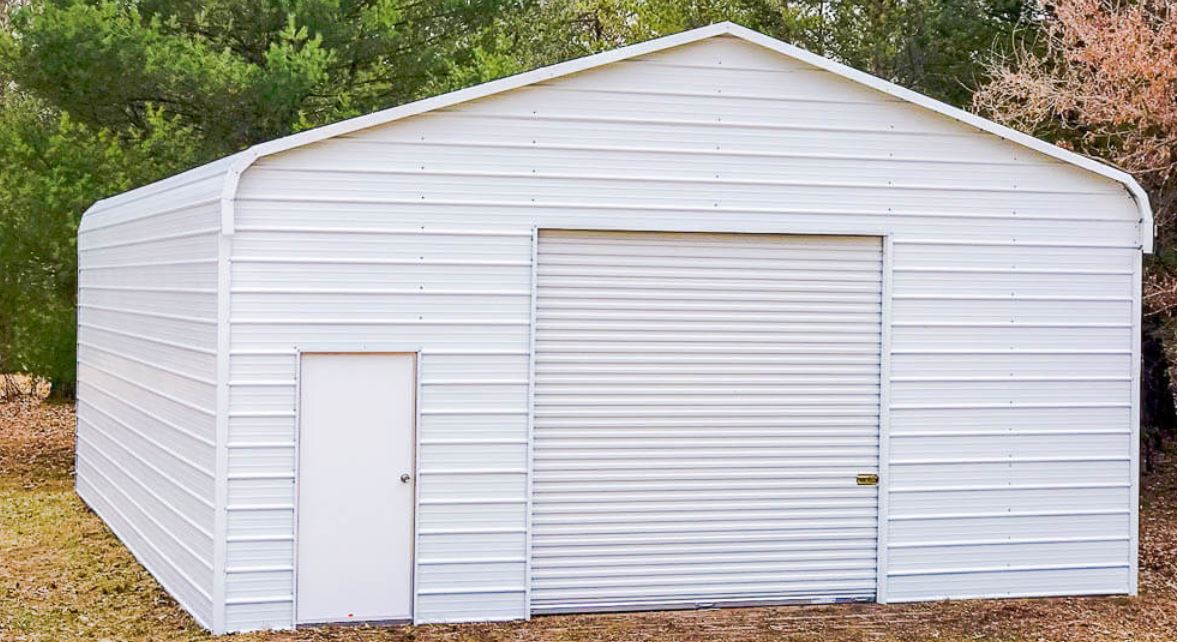 If at all possible, you will want to park your riding lawn mower inside for the winter. Keeping the mower completely out of the elements is the best way to ensure it stays in top shape. Without indoor storage, the rain, snow, and wind that come through in the winter months will take a toll.
Adding a metal storage building to your property can be a great option for a riding mower. American Steel Carports, Inc. offers custom buildings, so you can design anything from a basic metal shed to a large steel garage. Metal buildings are an affordable and convenient way to establish protected storage for your mower and any other equipment that you might need to keep out of the winter elements.
Think About the Tires
The tires on your riding lawn mower could develop flat spots if parked in the same place all winter long. This happens as a result of the tire pressure slowly decreasing, and the rubber getting a little harder in the cool weather. There are a couple of potential solutions to this problem:
Slightly overinflate the tires. Starting with a bit more pressure than normal in the tires can help you avoid flat spot issues.
Move the mower occasionally. If you have time during the winter for this quick task, you could simply move the mower a few inches every once in a while. Just moving it slightly will be enough to change which part of the tire is supporting the weight of the machine.
Work With American Steel Carports, Inc.!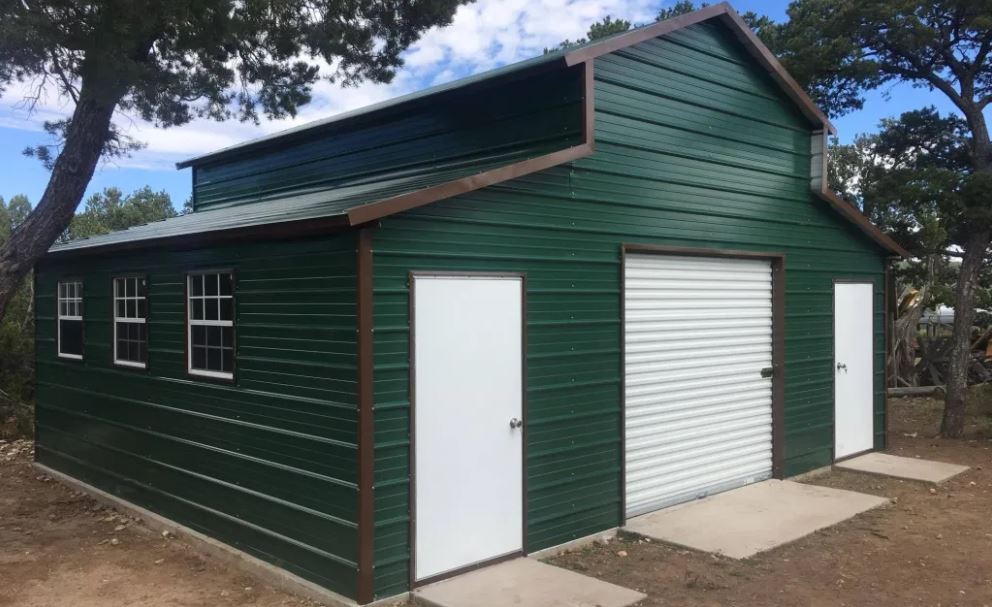 Now that you know how to store a riding lawn mower for winter, keep it protected with a metal structure from American Steel Carports, Inc. Get started today by exploring our Build & Price tool, and feel free to contact us with any questions you have along the way!

https://americansteelinc.com/wp-content/uploads/2020/11/mowing-the-grass-1438159_1920.jpg
501
1000
clickgiant
https://americansteelinc.com/wp-content/uploads/2020/05/ASCI-Logo-Text_s-300x74.png
clickgiant
2020-11-17 19:58:51
2020-11-17 19:58:51
How to Store a Riding Lawn Mower for Winter