A kayak is a great way to explore the rivers, lakes, and other bodies of water near your home. Of course, once you purchase a kayak, you'll need somewhere to store it when it's not in use. Leaving it outside can cause the condition of the craft to degrade quickly, so we recommend that you look for other alternatives. Here, we'll provide you with some convenient and cost-effective kayak storage ideas.
At American Steel Carports, Inc., we offer a selection of affordable metal structures that are perfect for kayak storage and other items. Design your structure with our Build & Price tool, view a 3D rendering, and receive an instant quote! 
Build a Storage Shed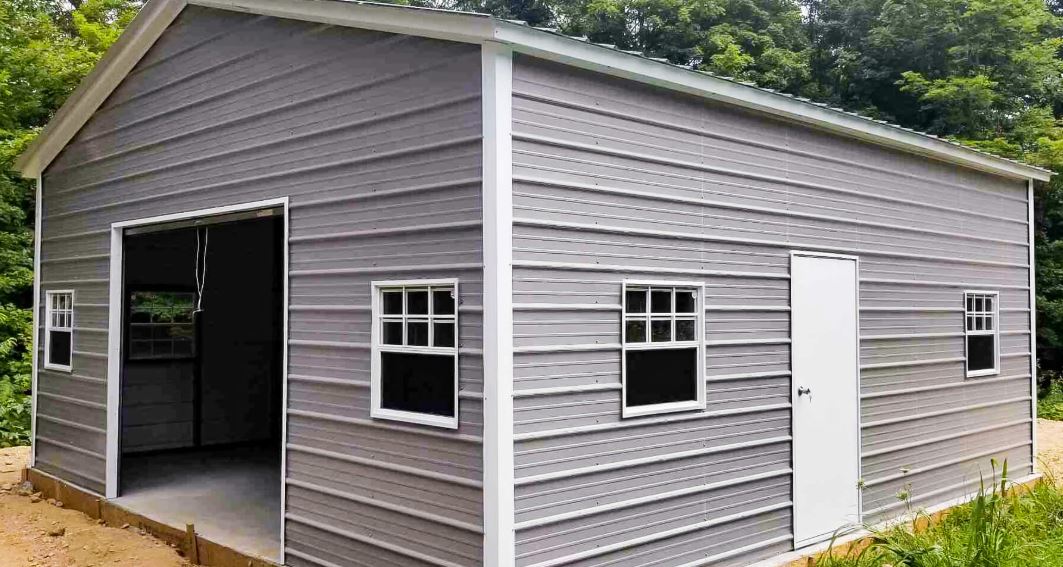 Dedicating a shed to kayak storage will help keep your craft in top shape for years to come. As you design your storage space, keep the shape of the kayak in mind. Since kayaks are long and narrow, storing them along a wall is often a good bet. Plus, you can store accessories like your paddle and life jacket right in the kayak, keeping them organized and out of the way.
Invest in a Rack – Or Build One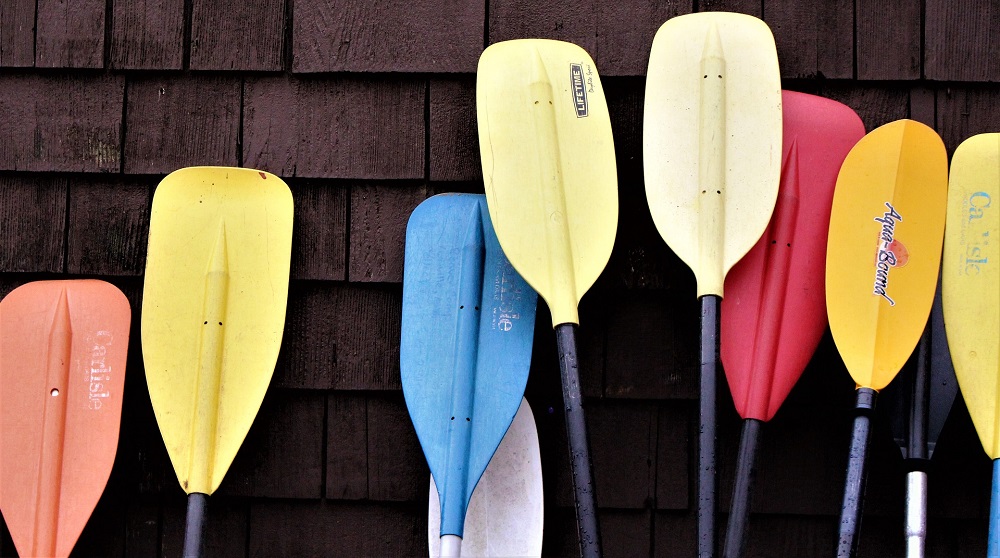 Perhaps the easiest way to store your kayak is simply to set it on the ground when it is not in use. That's an option, but it might not be good for the condition of the kayak over the long run. When left to rest on its hull, the kayak may develop a flat spot and may even lead to a hole in the hull!
To protect your boat in storage, consider purchasing a kayak rack. This is a freestanding rack that uses arms to hold the boat in an appropriate position for storage. Before buying a rack, consider both the size of your kayak and the amount of storage space you have available. There are many different models on the market at a variety of price levels, so there's sure to be an option that's right for you.
If you have already shopped around and can't find a rack that's quite right, you could build one yourself. This will take some basic tools and DIY ability, of course, but you'll be able to customize it to perfectly fit your requirements. Whether you buy or build, storing your kayak off the ground should help you get a much longer life out of the boat.
Foam Is Your Friend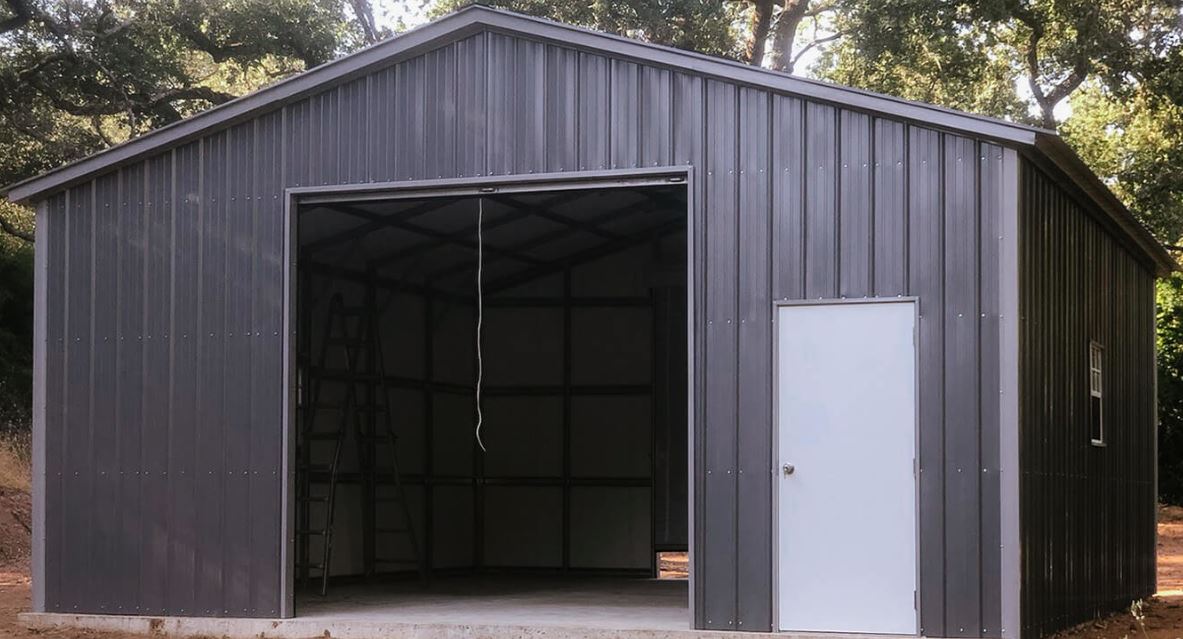 If you can't build a rack and don't have room in the budget for one, you can use foam to provide your kayak with supportive padding before you set it on the ground. Foam pool noodles actually work nicely in this application—just cut them to the right size and allow your kayak to rest on them rather than directly on the ground. For even better results, invest in foam blocks that have been designed specifically for the purpose of kayak storage.
Does a Kayak Have to Be Stored Indoors?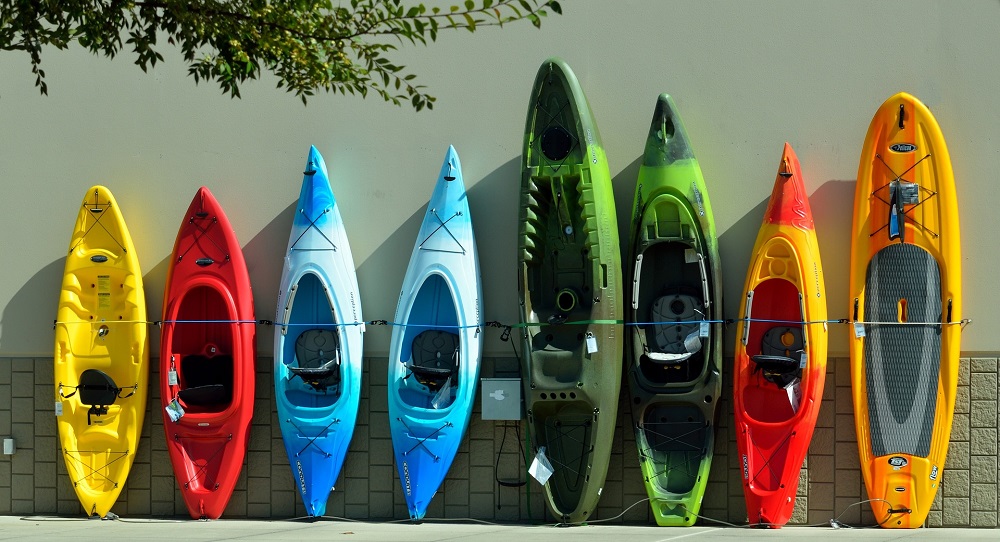 While American Steel Carports, Inc. is proud to offer a selection of enclosed steel structures at great prices, we understand that an enclosed building won't work for everyone. An open-sided carport is also a viable kayak storage solution. While a carport may not offer the same degree of protection as keeping the kayak inside a shed or garage, the roof of the carport will go a long way to help protect the boat's condition—certainly far more than storing your kayak out in the open. Of course, you can still use a rack in an open carport, and doing so will help protect the kayak from anything that may be crawling along the ground.
Pre-Storage Care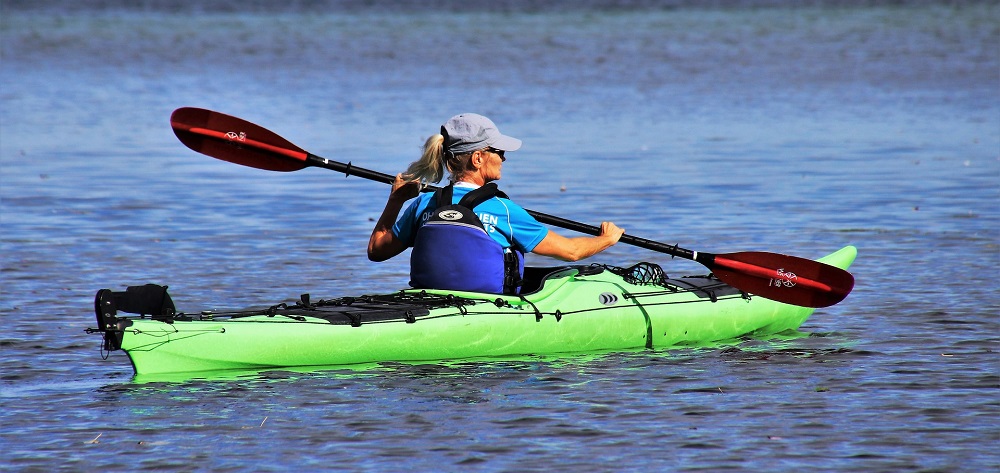 Storing your kayak properly is a big part of successful ownership. That's not your only job, however. Before you put the boat back in its storage spot, make sure it is as clean as possible. You'll probably wind up with some kind of dirt and/or debris on the boat after each outing, so simply wiping the boat off can help to protect its condition. After a particularly dirty trip, wash the entire boat with water and mild soap, and let it dry before you put it away. Given the cost of some quality kayaks on the market today, this simple step is well worth your time.
American Steel Carports is Ready to Serve You!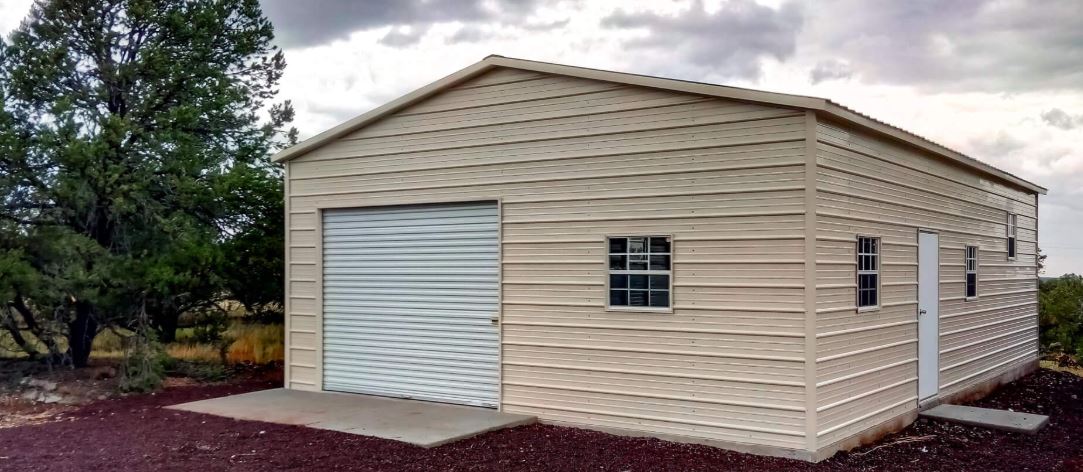 We hope you consider these kayak storage ideas. With a custom metal building from American Steel Carports, Inc., you can add great indoor storage space for a fraction of the cost of other types of structures. If you have any questions about our product offerings, please contact us right away for assistance. Or, begin building a custom structure to meet your exact needs with our Build & Price tool now!


https://americansteelinc.com/wp-content/uploads/2020/08/kayaks-4173996_1920.jpg
542
1000
clickgiant
https://americansteelinc.com/wp-content/uploads/2020/05/ASCI-Logo-Text_s-300x74.png
clickgiant
2020-08-06 15:38:56
2020-08-06 18:55:00
Top Kayak Storage Ideas