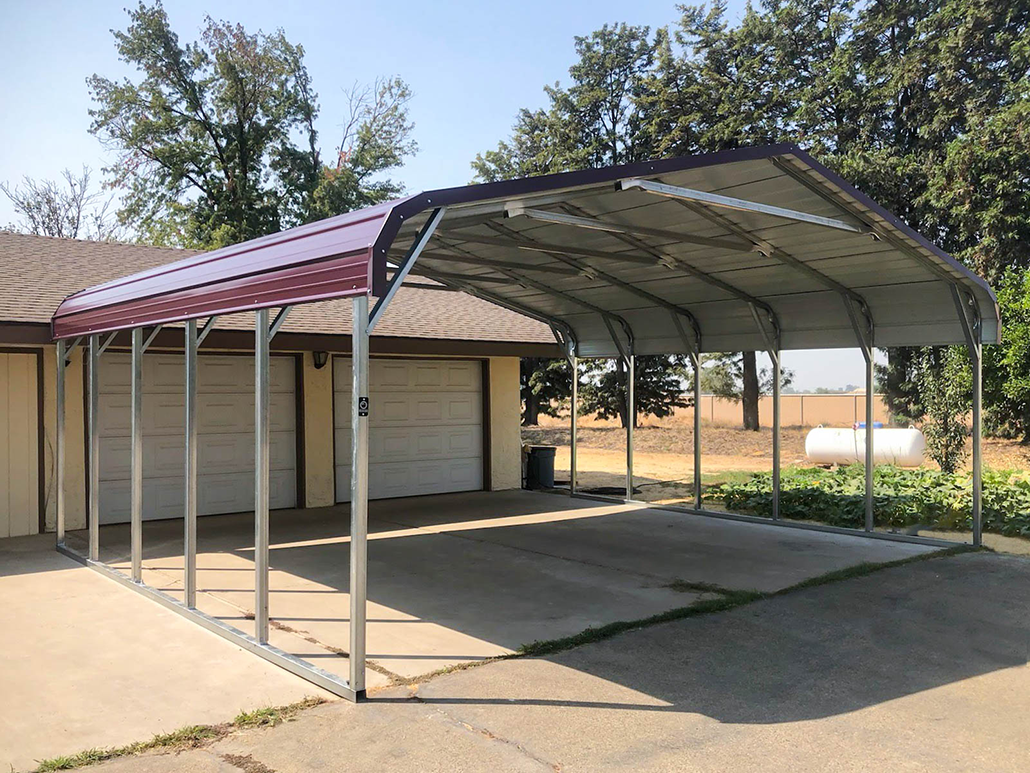 1
Trim
For finished appearance.
2
Leg
The main support of the meta garage, also considered as the height
3
Bracing 
All recommended bracing included
One of the main selling points for carports of all shapes and sizes is their affordable nature. These are structures that tend to go up quickly and without the expense of wood framed buildings. If it is cost savings that you are after, you will be hard-pressed to do better than an open carport. This is a simple, durable, affordable structure with a surprisingly long list of benefits. Explore our prebuilt designs below, or build a custom structure to meet your exact specifications.
Affordable for a Reason
At American Steel Carports, we think it's important that you don't make the mistake of confusing affordable with cheap. We do offer carport options that are impressively affordable, but that doesn't mean that our products are cheap by any measure. We only sell quality carports that can be expected to perform well for years, backed by warranty.
So, why are our open carports so affordable, despite being made to a high standard with quality materials? It comes down to the limited number of materials needed to create one of these structures. There simply isn't a whole lot of metal involved. The design is a simple roof and a frame—the perfect structure to cover your vehicles and other belongings with little fuss. By keeping things minimal, the cost stays down, even though the quality remains high.
An Easy Choice
Are we going to say that an open carport is the right choice for all of our customers? Absolutely not—because that is not the case. Sometimes, you will want more protection than what an open carport is going to provide. For those cases, we have other recommended models, like enclosed carports and garages.
However, for some buyers, an open carport is simply perfect, as they are only looking for some basic sun or rain protection without needing walls to keep more of the elements out. As is always the case when making a purchase, think carefully about your needs and decide which features will be best for your needs. If you need assistance, feel free to contact one of our knowledgeable agents.