As a proud homeowner, you probably put a lot of time and effort into the care of your property. After all that effort, it's a shame to bring down the look of your home by parking a garbage can right out front. Fortunately, there are options available to disguise the location of your garbage can. By creating a dedicated space for your can to live, you can stay organized and make sure your house looks its best day after day. Explore our outdoor garbage can storage ideas, below.
American Steel Carports, Inc. has a variety of steel structures that are affordable, durable, and ideal for storage. Use our Build & Price Tool to explore the many possibilities for your new building, and receive an instant quote!
Use Creative Landscaping
One approach to the garbage can problem is to plant small trees or shrubs strategically so they hide the cans near your house. For instance, if you keep a garbage can and recycling bin along the side of your home, you could plant a couple of shrubs in front of that location. Then, when viewed from the street, the greenery is all you will be able to see, not the cans.
Without a doubt, this is a visually attractive solution. It allows you to upgrade the appearance of your property and create a specific spot to park the cans every week after they're collected. On the downside, this is a solution that requires ongoing maintenance. Plants grow, of course, so you'll have to keep them trimmed up nicely to maintain the look as the weeks go by. Also, depending on the species of plant you choose and your local climate, you might need to water them in the summer months.
Install a Small Fence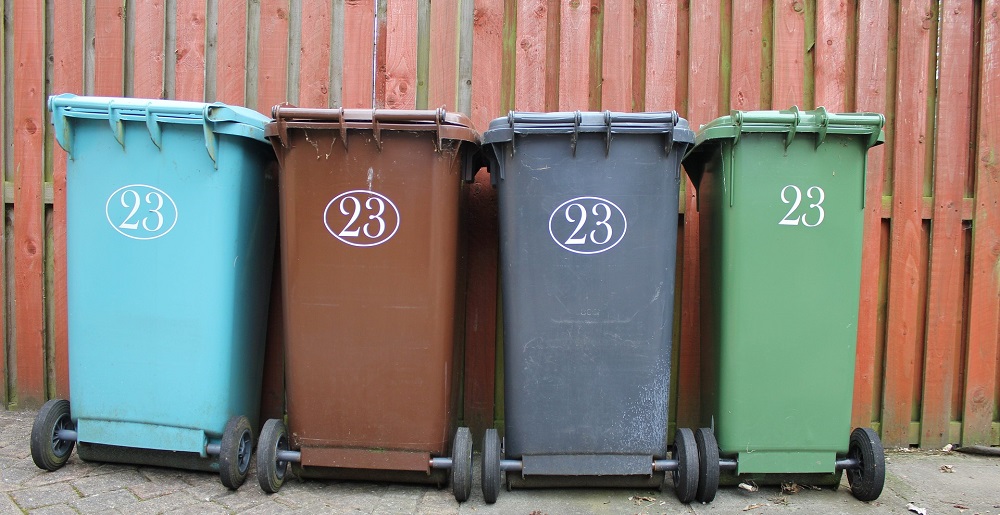 Another solution to this issue is to use a small fence that conceals the location of the cans. This could be a fence that is styled to match your existing fence, or it could be a separate design that somehow ties into your overall décor. Depending on the size of your garbage cans, this fence probably won't need to be as big as the fence that marks your property line.
Given the modest size of the project, this is another reasonable solution to consider. It probably won't cost much to install a small fence, and you might be able to do the work yourself if you are handy with some basic tools. However, the fence isn't going to add any other function to your property outside of blocking the view of your garbage cans from the street. If you are going to build something, it would be nice if that creation allowed you to gain some other type of functional benefit.
Add a Metal Structure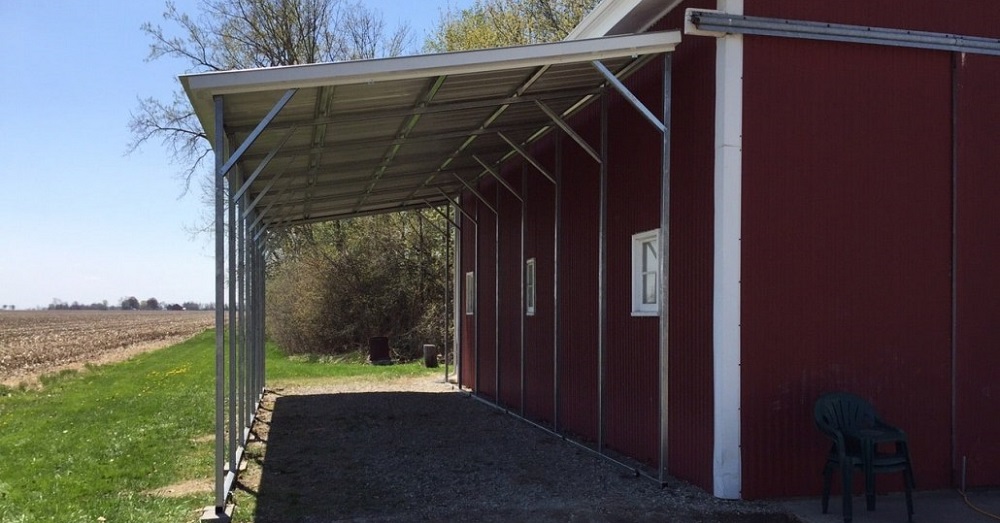 For a garbage can storage idea that serves many purposes, consider adding a small metal structure to your property. This could be something like a lean-to, carport, or detached garage, if you have the space for that kind of addition. If you go with a lean-to or carport, you could have a wall added to one side in order to block the view of the cans from the street.
There are many advantages to using a steel building to store your garbage bins. For starters, unlike a tree or shrub, these kinds of buildings require very little maintenance, especially when you purchase them from a trusted supplier like American Steel Carports, Inc. Once the structure is in place, you can trust it to do its job for years to come.
Also, adding a metal structure to your property can serve other purposes. You might be able to store other items under this new roof, providing you with extra space that you wouldn't have had otherwise. Plus, when you take the garbage out, you'll be under a roof if the rain or snow is coming down. For some properties, the addition of a steel structure is a perfect solution to a garbage can storage problem.
Work With American Steel Carports, Inc.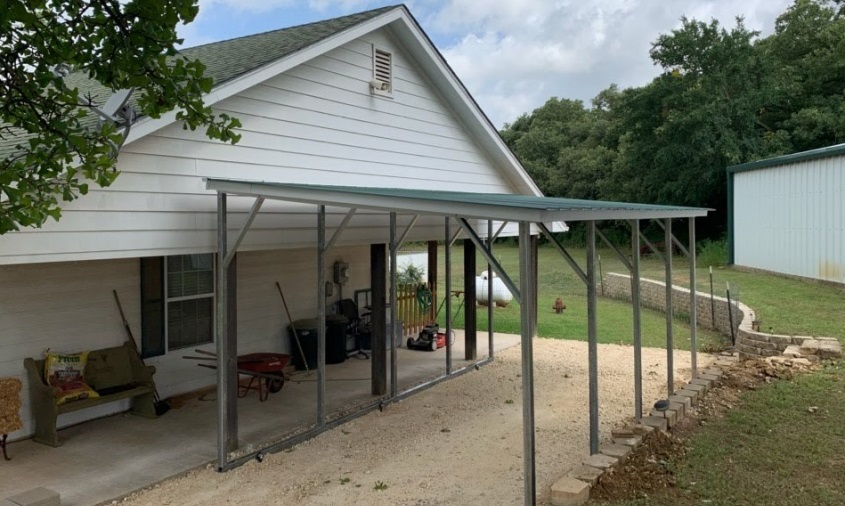 We hope these outdoor garbage can storage ideas assist you! At American Steel Carports, Inc., we make it easy to improve the way your property looks and feels. With one of our durable steel structures customized to meet your needs, you'll have a great place to park your garbage can until pickup day arrives. Explore our Build & Price tool to see what's possible for your new metal building, or contact us right away with any questions you may have. We look forward to serving you!

https://americansteelinc.com/wp-content/uploads/2021/01/garbage-can-231875_1920.jpg
510
1000
clickgiant
https://americansteelinc.com/wp-content/uploads/2020/05/ASCI-Logo-Text_s-300x74.png
clickgiant
2021-01-05 20:53:43
2021-01-05 21:37:22
Outdoor Garbage Can Storage Ideas