When you think about RV storage, you probably think first about the harsh winter months. You need to take steps to prepare your RV to deal with those elements so that it's ready to roll once again when spring and summer arrive. 
However, it would be a mistake to neglect the importance of summer storage in this equation. While not on a trip, you need to properly store your RV to protect its condition and minimize the chances of damage. This article will highlight how to prepare your RV for summer storage. 
American Steel Carports, Inc. offers a variety of RV carports that are affordable, durable, and completely customizable. Use our Build & Price tool to design your structure and receive and instant quote!
Why Worry About Summer Storage?
It might seem a little strange to think much about how your RV will be stored in the summer when the weather is nice. Winter threats like rain, wind, and snow are obvious concerns for the health of your RV, but what could happen in the summer?
As it turns out, your RV does face some threats in the summer, and those are related to the power of the sun:
UV damage

. The exterior of your RV could be damaged if it sits out in direct sunlight all summer long. The UV rays delivered by the sun can do harm in various ways, such as causing the paint to crack and peel. That's more than a cosmetic issue, as losing paint will then expose the body of the RV to further damage. 

High temperatures inside

. When the sun is allowed to beat down on the exterior of the RV in the summer, you can be sure the temperature inside the RV is going to soar. When that happens, items inside may become damaged and may not work properly when you are ready to go on another trip. 

Tire issues

. Another point of concern is the tires on your RV. Direct sunlight can cause the rubber to dry out, so you may wind up shortening the lifespan of those costly tires if they aren't protected throughout the summer months. 
Don't make the mistake of thinking that sunny weather means there are no concerns for your RV's health. By storing it properly, you can fight back against the sun and do your RV a big favor. 
The Plan is Simple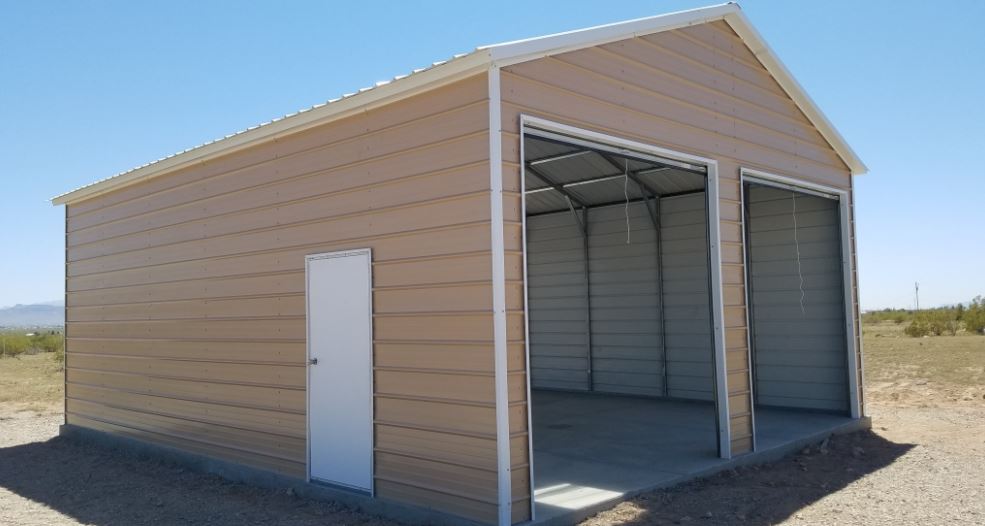 Knowing that the sun is your main enemy during summer storage, the objective here is simple: find a way to block the sun from beating down on your RV. This can be accomplished in a variety of different ways, but the most appealing is through the use of an RV carport. This kind of structure, available from American Steel Carports, Inc., puts a roof over your RV and protects it all year long. Not only do you get important UV protection in the summer, but that same roof will also provide shelter from the rain and snow when winter rolls around. If you have space on your property for this kind of carport, and room in your budget for this modest investment, an RV carport is absolutely the way to go. 
If that isn't going to work in your situation, there are some alternatives. You could choose to invest in an RV cover that is designed specifically to fit your model. RV covers are not as convenient as an RV carport, but they do protect the condition of the RV and can be used in the colder months, as well. 
One other option to consider is renting space at a private storage facility. These kinds of facilities often have covered spaces available, so you may be able to get the same experience as you would get with owning your own carport. Of course, there is an ongoing monthly cost associated with this method, so your cost in the long run is likely to far exceed what you would have to pay to build your own RV carport. 
Cleanliness is Important
Most RV owners know that it's important to give their RV a thorough cleaning before winter settles in. During the summer, however, it's tempting to let this chore slide, thinking that it's not that important since you'll be going on another trip sometime soon. This is a mistake. Do your best to clean your RV thoroughly after each use and before you put it back into storage. Even if you'll only be storing it for a couple of weeks before leaving again, keeping it clean will protect its condition and make it more enjoyable to use next time. 
An Investment Worth Protecting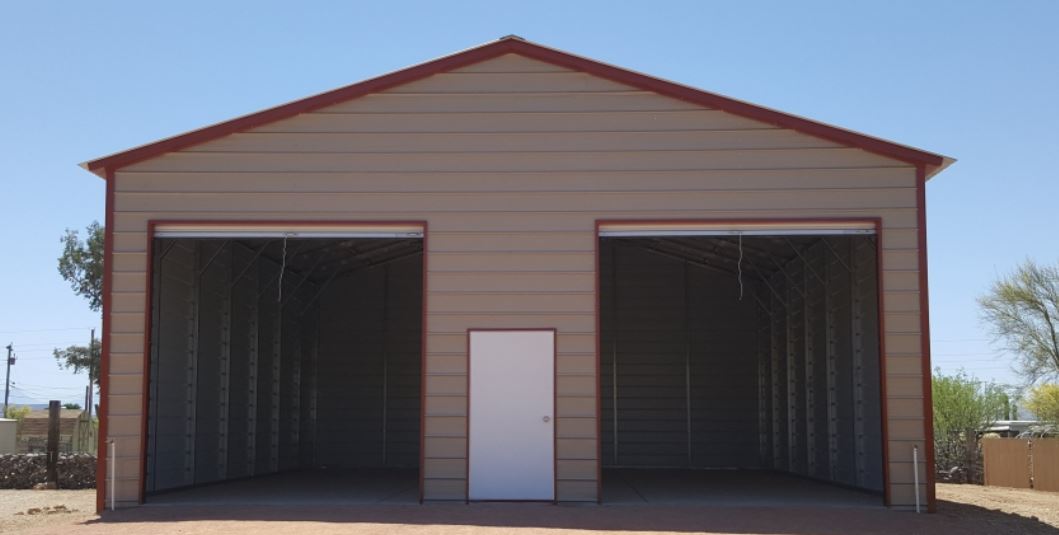 RVs can be expensive, so it's worth your time and effort to make sure you have a good storage plan in place. By storing your RV correctly in both the summer and winter, you should be able to extend the useful life of your trailer, motorhome, or 5th wheel. Thank you for taking the time to consider American Steel Carports, Inc., and we hope to serve you soon!
https://americansteelinc.com/wp-content/uploads/2021/05/acp8.jpg
532
940
clickgiant
https://americansteelinc.com/wp-content/uploads/2020/05/ASCI-Logo-Text_s-300x74.png
clickgiant
2021-05-26 20:32:46
2021-05-26 20:38:32
How to Prepare Your RV for Summer Storage